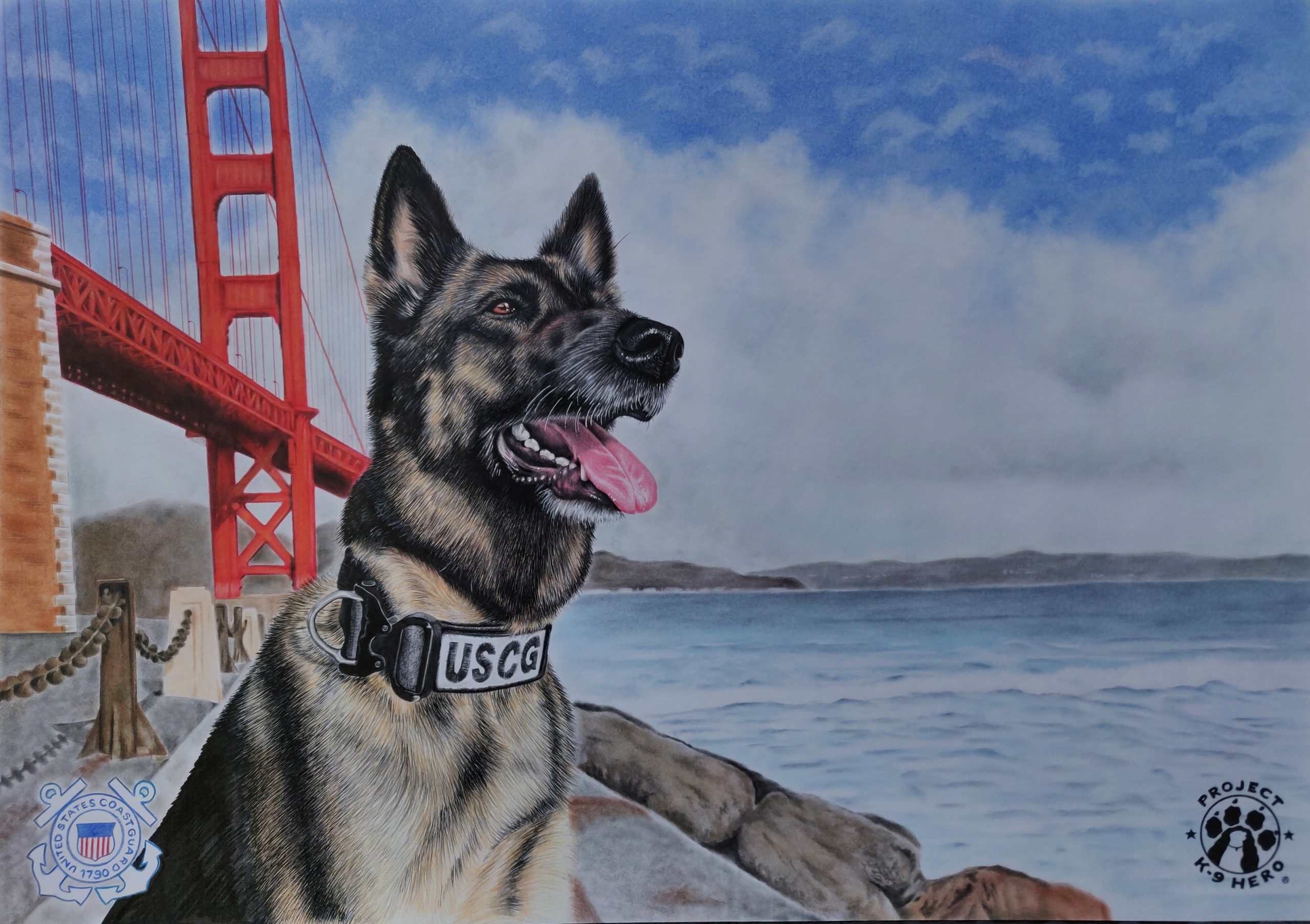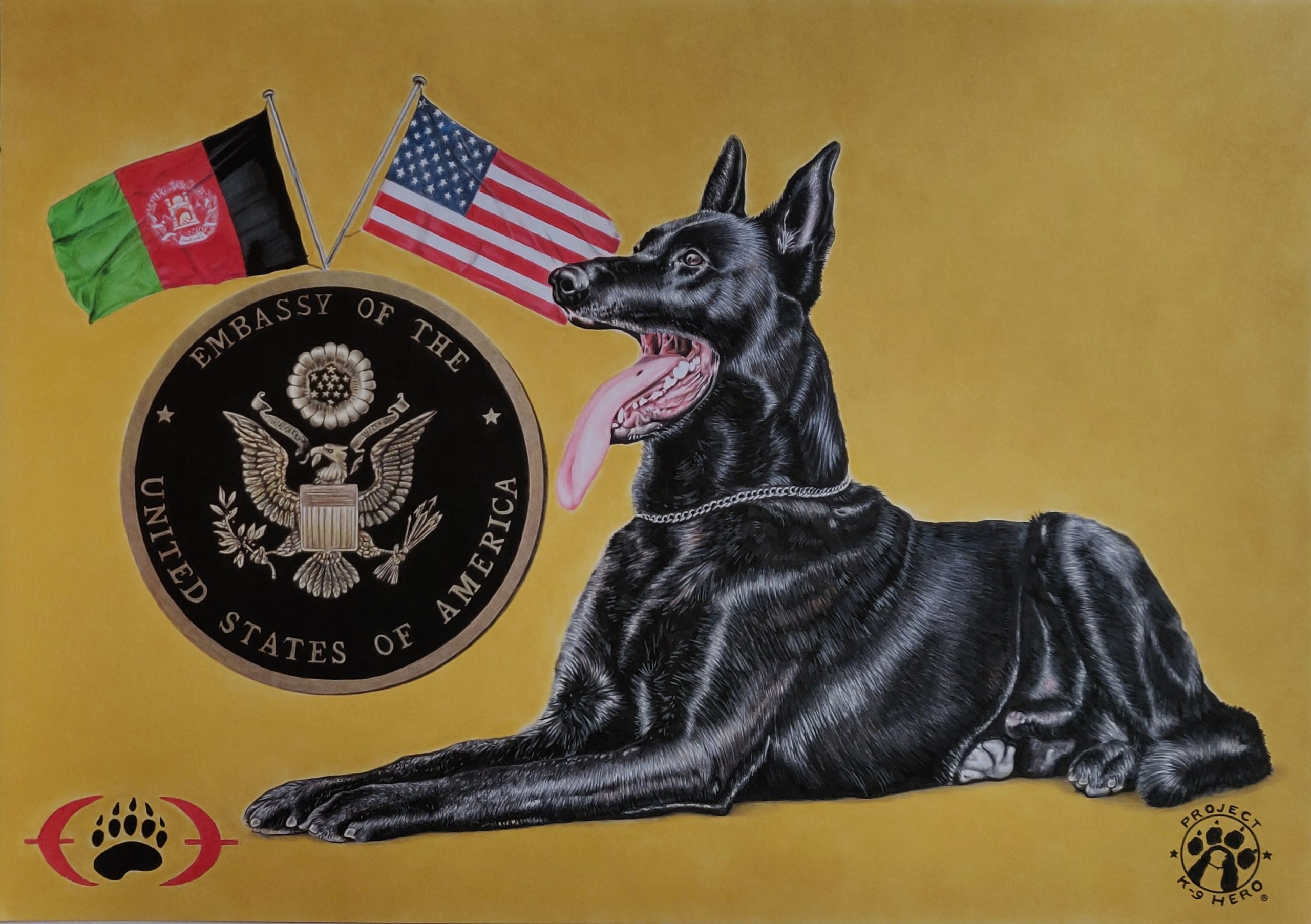 I was approached by CEO Jason Johnson, in November 2021, asking if I would be interested in becoming PK9H's memorial artist. I was absolutely delighted to be considered, and after a call with Jason,  of course accepted.
I have been working with PK9H for a year now, and feel very honoured and privileged to have these wonderful, courageous K9 heroes on my drawing board. It has been such a joy to create the portraits of these fallen heroes. It may sound strange to enjoy drawing fallen heroes, but although it is very sad to loose them, I look at these portraits as a celebration of their life , each telling its own story while providing comfort and loving memories of them for their families, and paying tribute to the work they did protecting us all.
The first 16 portraits I have done are in the PK9H 2023 calendar and can be found on the PK9H website at www.projectk9hero.org
Please show your support in any way you can for this fantastic charity and the great work Jason and the PK9H team do to help these K9 heroes in their retirement.